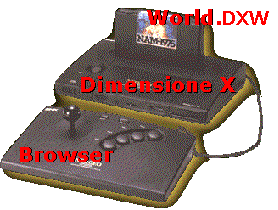 DimensioneX is what people would call a Multiplayer Game Engine. It lets you develop a game without having to re-inventing the wheel. Here's what DimensioneX does for you:
Display of the game scene, play sounds.
Positioning and behaviour of the players in the game
Communication via network between the players
Management of saved games
The users will play your games simply via their browser.
This game engine is actually a Java Servlet. It is not for a specific platform (i.e. PC or Mac) it will run on any Java-enabled web server (such as: Tomcat, also freeware).
This means the following:
Any computer capable of running Java can be used to run DimensioneX and its games. All you need is just to install Tomcat or any other equivalent webserver.
Once a game is developed, it can be immediately published online: many ISPs today offer servlet hosting. Plus, we offer free hosting to any game projects being developed on DimensioneX
Because of its 100% web based paradigm, it's the perfect tool to create an addictive and viral Facebook Game App!
You can exchange games for DimensioneX with other users as you would do with game CDs or cartridges. Or - unlike most of the game makers around - you can choose to leave people play your game online without giving them any access to the game sources.
You may want to read the Frequently Asked Questions (FAQ) or see the current project contributors list