Play Now!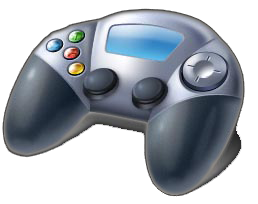 Just try out our MMOPRPG games to experience how our game engine works.
All of our games are 100% free and compatible with all browsers. No download required.
Games have sounds and music (QuickTime plugin recommended if you want to use this feature)
1 – MMORPG

Underworld

A castle is being taken over by an army of monsters. In this graphical fantasy MMORPG you can either fight and try to save the reign, or you can join the evil forces. Combats, Magic, Weapons, Spells.

Recommended: Visit the

game site

, source code available.

Demonstrates the possibility of creating role-playing with DimensioneX

Play! Who's connected Play inside Facebook




NetWork Arena

NetWork Arena is a virtual world where your goal is to destroy Viruses or other Navigators in the network.

Play! Who's connected




2 – Multiplayer Adventure

Citadels

Explore the endless maze, get weapons and fight monsters, recharge energy with beer. A unique MMORPG adventure with a singular yet stylish vintage graphics.

Play! Who's connected




The Beach

You are on a far distant island, where strange people live. Will you find the hidden treasure before your opponents do?

Play! Who's connected




3 – Board

Four-In-Line




Dragon Dice




4 – Flash games with chat

MulliChat

Violent/Gore Flash Games playarea with chat. WARNING!! – not suitable for children!!

Play! Who's connected



More Free Games

The following have NOT be developed with DimensioneX, but you might like them as well

Runescape

Fantasy MMORPG. Create your character, fight, buy items, etc. 3-D environment, made with Flash technology.

WebCam Mania Game Pack

Play with your webcam and absolutely not other controller than yourself! Much like XBOX Kinect but absolutely free. A must try! This is not a multiplayer however.

Monkey Lander

Nice flash game for kids (or to be played with kids) – Despite it's simplicity it's serious fun.
Note: This is not multiplayer, nor a RPG (role-playing-game).